BLM WANTS POLICE $ CUTS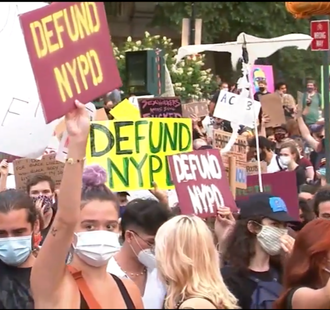 By Black Radio Network Staff

NEW YORK - Since the death of George Floyd, the Black Lives Matter campaign has achieved some success, and today BLM protestors demanded that NY cut $1 billion from the $6 billion police budget. At a demonstration at City Hall, some of the participants even went so far as to call for the abolishment of the police department. A number of the BLM protestors stated they will stay at City Hall until their demands are met.
June 25, 2020
---