Joint Center Applauds New Report On Policy Options For Expanding Broadband Adoption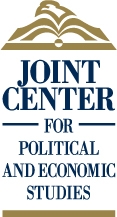 WASHINGTON – The Joint Center for Political and Economic Studies Media and Technology Institute (MTI) has endorsed a new report, issued by a broad coalition of organizations that are working toward a comprehensive national broadband strategy, that presents a set of policy options for rapidly expanding access to and the use of broadband technology.
The report by the U.S. Broadband Coalition, which is comprised of more than 160 organizations representing industry, labor, state and local governments, public interest groups and other stakeholders in America's broadband future, emphasizes the strategic national importance of speeding up broadband adoption and expanding its use throughout the economy. The report lays out an assortment of ideas for overcoming the barriers to ubiquitous broadband coverage and adoption.
It was written by a working group co-chaired by Karen Archer Perry of the Knight Center of Digital Excellence, Charles Benton from the Benton Foundation, Link Hoewing, Verizon's Assistant Vice President-Internet and Technology Issues, and Kenneth Peres, Ph.D., from the Communications Workers of America and the Alliance for Public Technology. Nicol Turner-Lee, Ph.D., Vice President and Director of the Joint Center Media and Technology Institute, was one of the contributing authors.
"The U.S Broadband Coalition's report reflects a growing consensus on the need for rapid action to close gaps in broadband availability and use. The Joint Center is pleased to have the opportunity to contribute ideas toward ensuring that broadband adoption and advocacy are at the core of the FCC's National Broadband Plan," said Dr. Turner-Lee.
"The coalition is to be commended for recognizing the positive impact that rapid broadband adoption can have on our economy and highlighting ways to accelerate the process," said Ralph B. Everett, President and CEO of the Joint Center.  "We expect that this report will be critically important in guiding the process for establishing and implementing the National Broadband Plan."
The report is posted on the Joint Center web site, www.jointcenter.org.
MTI and five partner organizations representing black elected officials recently released their own report, Broadband Imperatives for African Americans: Policy Recommendations to Increase Digital Adoption for Minorities and Their Communities, which also can be viewed at the Joint Center's web site, www.jointcenter.org.
The Joint Center for Political and Economic Studies is one of the nation's leading research and public policy institutions and the only one whose work focuses primarily on issues of particular concern to African Americans and other people of color. It will mark its 40th Anniversary of service in 2010. For more information about the Joint Center, please visit our web site at www.jointcenter.org.
###
---