SHARPTON HAILS NYS POLICE REFORMS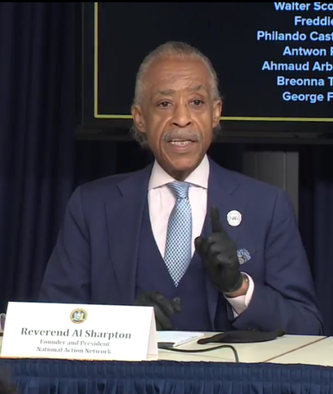 By Black Radio Network staff

Rev. Al Sharpton today hailed Gov. Andrew Cuomo's signature to a series of police reforms. He sat alongside Cuomo at the signing ceremony. Sharpton said the move "raised the bar." The executive order requires mayors and police departments to modernize their programs or risk losing state aid. Cuomo said "there is no quick fix to this. There is no stop tear gas, change the uniforms." Also at the signing were the mothers of Eric Garner and Sean Bell.
June 12, 2020
---